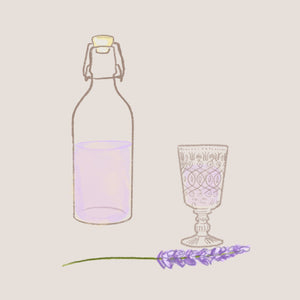 Rooibos Vanilla and Lavender Blossoms Cold Brew Latte
This delightful, easy-to-make beverage teeters between the sweetness of vanilla and the floral explosion of Lavender Blossoms, with the cakey base of rooibos to balance the two beautifully. You can get both Rooibos Vanilla, and Lavender Blossoms at Char in our Winchester shop, or online.
I enjoy this best with coconut milk which gives it some extra lightness, but you can use any milk you prefer. If you like it a little sweeter, it is also lovely with a dash of honey.
Thing's You'll Need
You will need a 500ml container that will fit in your fridge, and a strainer for serving.
Cold Brew Latte Recipe
Add one heaped teaspoon of Rooibos Vanilla, and the same amount of Lavender Blossoms to your (cold) milk of choice.
Stir well.
Allow to infuse in your refrigerator for at least 4 hours.
Strain, and enjoy!
---